OUR PRODUCTS
Our portfolio is divided as follows: insurance, financial products, and services. It was developed to meet the most varied personal or individual needs. Our brokers and us stand out in the marketplace because of the scope and the benefits of our products.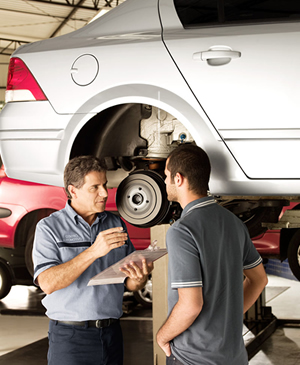 Porto Seguro Auto
We have over two million clients all over Brazil, to whom we offer a premium auto insurance category with a number of benefits and services, from parking garage discounts to free diagnostics in repair shops.
Quick Repair Shop
In 2011, we increased the number of quick repair shops (CARs, acronym in Portuguese) by 20 sites. We now have 60 shops all over Brazil. This service, which was launched in 2010, aims to speed up the necessary procedures to authorize vehicle repairs in the event of crashes or other losses. This is recommended for small accidents where cars are able to move. Benefits vary according to the product and the clause that were purchased and are valid provided that a network shop is chosen.
Porto Seguro Pequenas Empresas
This clause was released in 2011 for small businesses with cars that we insured. It includes services and benefits to meet the specific needs of these corporate clients, which range from guaranteed hire cars to an IT help desk to assorted office repairs.
Porto Seguro Auto Mulher
We conducted a poll with women to understand their needs when buying auto insurance and we identified they want benefits that make it practical to reconcile their personal lives, their careers, and their families. Based on results, in 2011, we released Porto Seguro Auto Mulher, which provides female drivers with exclusive services and benefits.
You can buy insurance flexibly, with several options of coverage and deductibles, and the Porto Socorro Mais Mulher clause includes special car maintenance and residential services, discounts at personal wellness establishments, among others.
Porto Vias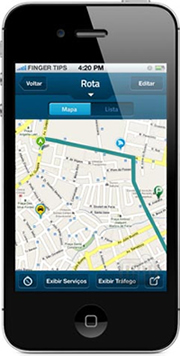 We are always trying to improve traffic in big cities and Porto Vias, a free service that provides policyholders and nonpolicyholders with information on the best routes to avoid traffic, is testament to this. Vehicle tracking data make sure that traffic information is 90% accurate. Our exclusive technology makes it easier to check it earlier and choose the best routes based on those that were already entered by the very drivers. This is available in the metropolitan areas of São Paulo and Rio de Janeiro and it is free. This is the only system to provide information on the average speed of vehicles and the estimated time of arrival, besides the ability to view traffic conditions for the selected route.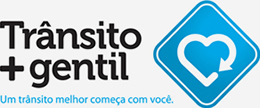 GENTIL
Surveys by Brazilian traffic management authorities, such as the Brazilian Federal Department of Motor Vehicles (DENATRAN, acronym in Portuguese), estimate that, every year, 35,000 people died in traffic accidents due to human failure in Brazil. Because of this and according to our policyholder protection philosophy, which aims to provide security to our clients, we launched the Trânsito+Gentil campaign, which was originally deployed in São Paulo State and subsequently extended to all Brazilian states. The campaign preaches politeness as a way of diminishing traffic violence.
Moreover, it involves a number of actions based on several studies on the relation between human behavior and traffic, such as the Driving Anger Scale (Deffenbacher, Oetting and Lynch, 1994), which identified the scenarios that annoy drivers the most. Tailgaters who flash their headlights or drivers who use the right-hand lane to pass you, slow jaywalkers, traffic jams, and drivers who blow their horns too much are among the cases in point.
This campaign gains strength during Carnival, when we traditionally prepare a special road assistance operation with extra tow trucks, locksmiths, taxicabs, first responders, and free diagnostics in free repair shops in the Brazilian states of São Paulo, Rio de Janeiro, Espírito Santo, Bahia, Paraná, Santa Catarina, and Rio Grande do Sul.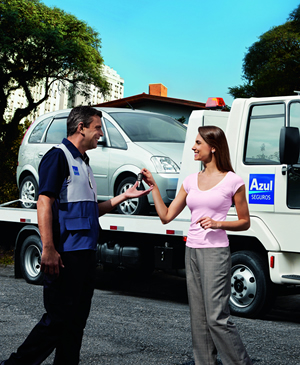 AZUL SEGUROS
Our Azul auto insurance is intended for people that look for no-frills products and quality services at competitive rates. Azul policyholders also have a vacation checkup, which provides with free diagnostics or special rates to promote the preventive maintenance of vehicles at any Porto Seguro repair shop. The latest initiative of this kind started in November 2011 and lasted until January 31, 2012. We wanted to make sure that our policyholders could rely on increased security during vacation trips.
For brokers, in 2011, Azul released several services on its website that were developed to speed up the brokerage process, including online rider calculations.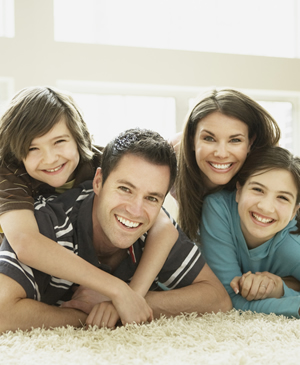 ANNUITIES AND RETIREMENT PLANS
By following the concept of personal and family protection, our annuities and retirement plans meet the needs of clients that are concerned with the current and future well-being of their families.
Our options include the Brazil-specific Roth (VGBL, acronym in Portuguese) and traditional (PGBL, acronym in Portuguese) individual retirement accounts, as well traditional life insurance policies for both corporations and individuals.
Retirement Plans for Individuals
The Porto Seguro Previdência Individual Roth and traditional individual retirement accounts (VGBL and PGBL, acronyms in Portuguese) are plans that allow clients to plan for a more peaceful future, either to ensure a certain standard of living during their retirement years or to invest in a business of their own. With the diversity of our investment funds, they can meet the needs of any investor profile, from conservative to bold.
It also covers plan holders for death, double indemnity, total permanent disability or partial disability due to an accidental injury, sickness indemnity, death benefit, income protection insurance, and individual or family burial insurance. In addition, it also provides plan holders with health and well-being benefits.
Retirement Plans for Kids
Porto Seguro Previdência Infantil covers plans that allow you to accrue funds to help educate minors and set them up for professional success. With the diversity of our investment funds, we offer our clients two plan options: PGBL Futuro Garantido and VGBL Futuro Garantido.
We also provide plan holders with exclusive benefits, such as Escol@ Online – educational services and contents with around-the-clock access over the Internet to help them study and prepare for their SATs –, 24-Hour Assistance for students – which make sure children are in a position to keep going to school and get medical treatment in the event of an accident –, and family protection coverage – death, disability, income protection, death benefits for minors, and family burial insurance.
Vida Mais Mulher
This product was especially designed for women and is composed of the guarantees of a traditional life insurance with exclusive benefits.
Policyholders rely on a fifty percent (50%) indemnity based on the limit of liability in the event of a cancer diagnosis (except for skin cancer) to help them get treatment or do as they please. If they want to, we help them forward their test results to another physician for a second medical opinion.
After they purchase this policy, policyholders can also enjoy the following: around-the-clock travel assistance, emergency home assistance, and monthly drawings of twelve thousand Brazilian reais (BRL 12,000.00) – gross amount – in capitalization bonds. Additionally, you can enjoy the Living Well Program, which is oriented towards the quality of life of women, with discounts in gyms, drugstores, beauty clinics, theatrical performances sponsored by Porto Seguro, and partner restaurants.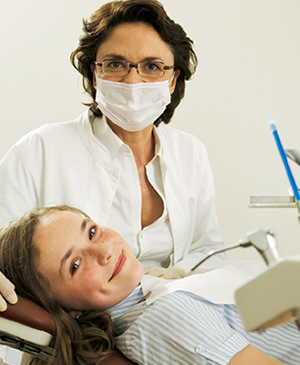 HEALTH & DENTAL INSURANCE AND OHS & OUTPATIENT SERVICES
Porto Seguro Saúde provides São Paulo State companies with end-to-end solutions in the fields of health, dentistry, outpatient care, and occupational health and safety to contribute to a balance between the quality of life of employees and corporate investments.
Highly qualified physicians in a wide network, comprehensive coverage, and a number of benefits, advantages, and programs for disease control are some of the hallmarks of our health insurance product. For dental insurance, management is 100% online, rates are affordable, and we operate across Brazil.
Our occupational health and safety services monitor the health risks of employees, process claim online, and manage actions to reduce the accident prevention factor (FAP, acronym in Portuguese). In order to help control loss ratios, we also offer expert advice on the deployment and coordination of outpatient facilities.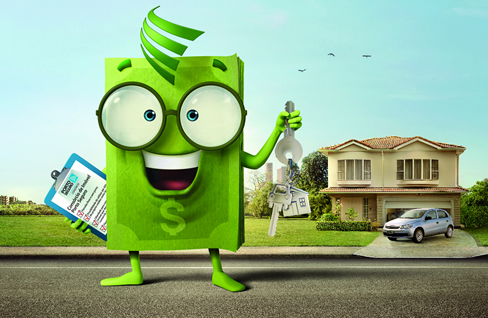 CONSÓRCIO
We establish consórcio groups for real estate, cars, and professional equipment. We manage groups composed of people that save money to buy real and personal property.
In 2011, we started trading consórcio bonds estimated between two hundred thousand Brazilian reais (BRL 200,000.00) and four hundred thousand Brazilian reais (BRL 400,000.00), with a fifteen percent (15%) management fee, to increase the alternatives available to client, who are increasingly choosing this type of facility to buy real estate. We have also been providing more facilities for cars. Due to better car sales, we released a new plan, which enables consórcios for premium vehicles ranging from fifty-eight thousand Brazilian reais (BRL 58,000.00) to one hundred fourteen thousand Brazilian reais (BRL 114,000.00) with up to seventy-two (72) months to pay.
Take Your Money to the Right Place Campaign
Launched in July, this campaign aims to highlight the benefits of consórcio and promote it as a smart investment option to purchase real estate. The idea is to show that consórcio provides clients with various possibilities when purchasing vehicles, real estate, and professional equipment, such as low rates, zero-interest installments, and long installment plans. Furthermore, clients are guaranteed to get loans easily and are no more subject to changes in rates because of currency fluctuations.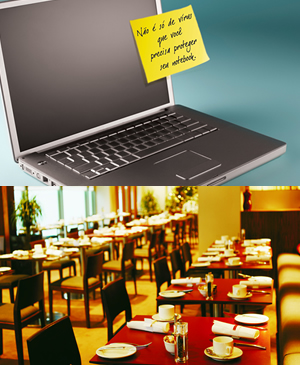 BASIC LINES
We provide our policyholders with a wide range of insurance policies that aim to protect both personal and corporate equity. They include the following:
Homeowners' Insurance
In October, Porto Seguro – the leading company in homeowners' insurance, according to the Brazilian Federal Department of Insurance (SUSEP, acronym in Portuguese) – released Porto Seguro Residência Veraneio, a homeowners' insurance with coverage and services specific to vacation homes. It basically covers damage stemming from fire, explosion, and smoke. Policyholders can also purchase additional coverage for perils such as electrical damage, theft, and broken glass. This product also provides our policyholders with support packages, which include services by electricians, plumbers, and locksmiths, which are available according to the packages policyholders buy and the geographic scope, as well as a vacation home checkup, with hydraulic and electrical testing, lamp replacement, and lock and hinge lubrication.
Commercial Insurance
Porto Seguro Empresa – ranked third in commercial insurance, according to the Brazilian Federal Department of Insurance – protects your property effectively and securely at a low cost. We cover you against fire, smoke, and explosion, among other additional coverage options, and give you the necessary peace of mind to focus solely on growing your business. This line is also available for bars and restaurants as well as hotels and inns.
Condominium Insurance
This line of insurance is tailored to vertical or horizontal residential, commercial, mixed-use, office, apartment, and apartment hotel condominiums. With multiple payment options, this affordable line of insurance covers the condominium, the building manager, and the employees. In addition, when purchasing it, you get amenities, benefits, free emergency services, as well as favorable rates and payment conditions.
Other Property Insurance Policies
Farm Insurance
This line of insurance protects orchards and vegetable gardens against hail and the subsequent drop in the value of property and crops because of reduced produce quality. We offer you two (2) options: orchards and vegetable gardens. In the event of loss, both compensate you for the expected profits from the sale of crops.
Contract Surety Bond
In the event of breach of contract, this provides you with bid bonds, performance bonds, supply bonds, maintenance bonds, customs bonds, court bonds, license and permit bonds, and ERISA bonds. It was developed for companies, courts, as well as government and quasi-governmental organizations to streamline their operations.
Builder's Risk Insurance
Porto Seguro Builder's Risk Insurance was designed to give buildings, additions, or renovations an ideal coverage, including against damage to third parties. We cover all the perils inherent in these projects, including fire, faulty workmanship, sabotage, aggravated theft and larceny, and windstorm. There are additional insurance options as well, such as coverage against damage from riots or strikes, debris removal, and fire after the project was completed, among others.
Motor Trade Insurance
Our Porto Seguro Motor Trade Insurance policy provides you with segment-specific coverage, including for motor vehicles on display, facilities, machinery, and equipment. It was especially designed for dealerships and franchises that sell cars, motorcycles, trucks, and tractors. There are twenty-two (22) available coverage options besides the basic coverage.
Event Insurance
Our Porto Seguro Event Insurance policy covers both policyholders and third parties for events from beginning to end. It is ideal for indoor, semi-outdoor, and outdoor social, sports, technical, promotional, and religious events. It meets the needs of the individuals and corporations that provide services while organizing, promoting, or staging events. Moreover, you can choose additional coverage options against installation, assembly, disassembly, and catering liability, among others.
Portable Equipment Insurance
Our Porto Seguro Portable Equipment Insurance policy protects you against damage to laptops, tablets, smartphones, cameras, and camcorders. Our policyholders can also ask Descarte Certo Soluções e Serviços S.A., a business partner that sorts and recycles this type of material, to collect electronics at no cost. This service applies to cities in the Brazilian states of São Paulo, Rio de Janeiro, Minas Gerais, and Paraná. Devices are limited to two (2) during the term of a policy.
Extended Warranty
One of the products in this line is builder's risk insurance, which, in 2011, started having new terms and conditions to make it easier to buy it. This product now offers policyholders increased flexibility to choose optional coverage according to the project needs, the ability to buy a policy for jobs with up to five (5) underground storeys, and a maximum insurance coverage limit of forty million Brazilian reais (BRL 40,000,000.00) from twenty-five million Brazilian reais (25,000,000.00).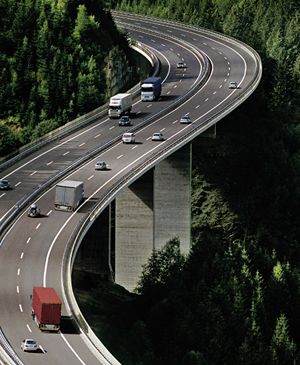 Porto Seguro Transportes
These are products and services for carriers or shippers that add reliability and security when transporting goods. We provide business owners with Simplified Shipping Insurance, which is oriented towards small and midsize businesses; Domestic Cargo Insurance, which gives them coverage for damage to goods in transit across Brazil; and International Cargo Insurance, which protects import and export operations by air, land, and sea.
We provide carriers with products such as transit insurance, which protects them against damage to third-party goods in covered accidents; motor truck cargo insurance, which compensates owners for stolen or missing cargo; and motor truck general liability insurance, which contains transit insurance and motor truck cargo insurance in the same policy.
These policies encompass several perils, from collisions to overturns to stolen cargo, and offer policyholders exclusive benefits, such as support stops at every sixty (60) miles on the main Brazilian highways and cargo assistance in the event of an accident.
Carrier Awareness
Porto Seguro Transportes promotes the Carrier Awareness Program, a set of services with a preventive focus that covers healthcare and quality of life for truckers; vehicle maintenance; and guidance on how to avoid or what to do in potential dangerous scenarios on the road.
These training sessions are given at the premises of insured companies, include theoretical and practical topics, and address issues such as defensive-driving techniques, the effects of sleep, initiatives to prevent cargo theft, among others, to prepare drivers for a safer driving experience. It also covers healthcare, such as audiometric, glycemic index, BMI, sight, and blood pressure tests. During meetings, trucks also undergo maintenance services, such as lamp replacement, rain repellent glass treatment as well as inspections of interior and exterior.
Porto Seguro Shipping Insurance
In 2011, the new feature for inland marine insurance was Porto Seguro shipping insurance, which was released in September for small and midsize businesses that own goods in manufacturing, retail, and services. It stands out for its flexibility during negotiations and the free tow truck service in case of a road accident within a radius of one hundred twenty (120) miles from the location where the event took place. It ensures transport operations by air and land with a wide range of basic and additional coverage.
Monitored Transportation
Besides tracking and monitoring with several technologies, we also released Isca Eletrônica, a tool that was designed to make it easier to locate cargo by using our Monitoring Center, and Isca Autônoma, which stands out for working regardless of having a tracking device installed in the vehicle carrying the goods.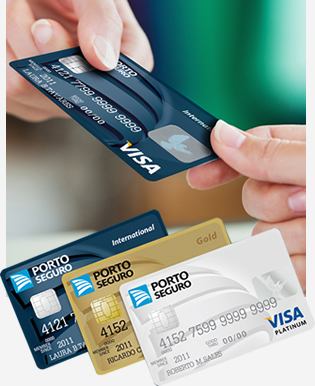 FINANCING AND CREDIT CARD
This includes vehicle financing and auto loans (auto refinancing), payday loans, and personal loans. Moreover, there is the Porto Seguro Visa International card, which has around 900,000 holders and the lowest default rate in the marketplace. With this product, which is available in three versions, clients accumulate points in a Customer Relationship Program that give them discounts on auto insurance, among others.
When policyholders use the card to pay for new insurance policies, for instance, they get a five percent (5%) discount on the net premium amount. When they renew their policies, they also get a five percent (5%) discount, provided that they have not used the card in the previous twelve (12) months. Rebates may increase by redeeming accumulated points with daily card use. According to the scope of the tow truck service for vehicle inspection procedures, in 2011, Porto Seguro Visa started offering our policyholders the option of having a tow truck take their cars to the local vehicle inspection site.
Credit Card
You can use your Porto Seguro Card in thousands of establishments in Brazil and abroad. When you use your credit card, you accumulate points in our Loyalty Program, which can then be exchanged for several products, services, and discounts, such as those offered for Porto Seguro Auto Insurance policy renewals, deductibles in the event of loss, and services at our repair shops. Our Porto Seguro Card is available in three international versions: Classic, Gold, and Platinum. Each version has specific benefits.
You can also rely on our Porto Seguro Convenience Center, where you can request services, including premium ones, such as the installation of appliances and interior-design items, arrangement, repair of electronics, among others, to make your everyday life more practical. Providers that follow the Porto Seguro quality and service standards deliver these services. You can pay for these services by using your card in up to four (4) zero-interest installments with a thirty percent (30%) discount or the points you accumulated in our Loyalty Program.
Vehicle Financing
Our Porto Seguro Vehicle Financing facilities offer you simple and streamlined conditions to purchase vehicles from all manufacturers and models, both brand-new and used, as well as an outstanding customer service experience at competitive rates. You are also entitled to benefits, such as points in our Porto Seguro Credit Card Loyalty Program, optimized rates by profile, document pickup services, free expediting services, a thirty-six percent (36%) insurance discount, financing of up to one hundred percent (100%) of the value of the vehicle, and up to sixty (60) months to repay loans.
PROTECTION AND MONITORING
Porto Seguro Alarmes Monitorados has a security system to protect homes, condominiums, and business of all sizes. This company employs experts in the development of electronic security strategies, who will use the most appropriate equipment for the property characteristics, including motion detectors and cameras.
For vehicle monitoring, we developed a DAF-V tracking device with a system that allows you to locate, access, and control vehicle information over the Internet.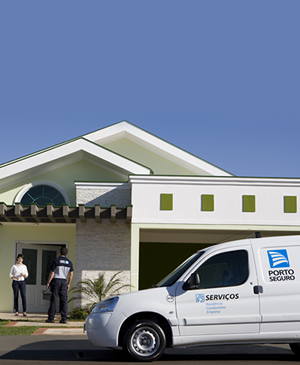 PORTO SERVIÇOS
Previously known as Porto Seguro Serviços and renamed to Porto Serviços in 2010, this product provides clients with a range of services oriented towards residential and commercial condominiums and companies from the Greater São Paulo Area as well as the São Paulo coast and countryside. These services range from doorman, janitorial, and cleaning services to the maintenance of common areas, among others.
Cooking Oil Collection
In order to promote and encourage the proper disposal of materials that harm the environment, Porto Serviços collects used cooking oil from insured condominiums. In 2011, this service was expanded and now the needs of 150 buildings are being met. We also started collecting batteries and board from 127 of these. Bioauto, a partner company, refines cooking oil and uses it for making biodiesel. The container where cooking oil is stored is recycled as well.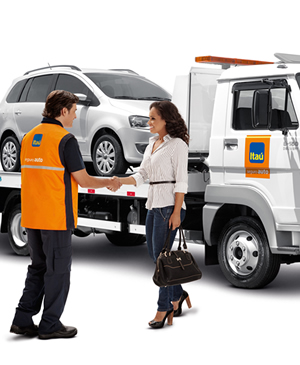 Itaú Auto e Residência
This new company is an offshoot of an association between Porto Seguro and Itaú Unibanco and consolidated our leadership in the lines of auto and homeowners' insurance. It offers our clients the most complete insurance product in the marketplace. This company operates across Brazil.
Itaú Auto Insurance
In 2011, we started offering additional benefits to our policyholders that hold Itaú checking accounts, such as a five percent (5%) discount on new insurance policies or renewed insurance policies as well as an extension for free guaranteed hire cars from seven (7) to fifteen days (15) and up to twenty-two (22) days [this benefit is only valid if the car was sent to a quick repair shop (CAR) for claims adjustment purposes]. We also introduced a new benefit: if the policyholder is responsible for the loss, he or she can call a tow truck for third parties.
Policyholders can call up to two (2) trucks within a radius of sixty (60) miles during the term of a policy. Policyholders are now entitled to a tow truck at any distance whatsoever, regardless of the plan they purchased. They are also entitled to a twelve percent (12%) discount on repairs at the Porto Seguro repair shop network.
Itaú Homeowners' Insurance
Since October 2011, Itaú Homeowners' Insurance policyholders rely on Environmental Services, which include Smart Disposal, a collection program for items policyholders no longer use, such as furniture, electronics, and appliances. These items are then sent to an eco-friendly disposal facility. Any objects in good condition are donated to charitable organizations, which make sure they find a socially responsible destination.
This service is available in Belo Horizonte, Curitiba, Rio de Janeiro, Porto Alegre and their respective metropolitan areas, as well as São Paulo and cities within a maximum distance of sixty (60) miles, such as Campinas, São José dos Campos, Sorocaba, and towns in the Baixada Santista.
This insurance product also provides policyholders with environmental guidance, awareness of the judicious use of energy and water resources over the phone, waste recycling, among other topics. In addition, we offer them ecoefficient projects, which give them expert advice on the development of projects to adapt furniture with concepts of bioclimatic architecture, including rainwater harvesting, green roofs, and solar power.
A survey by the Brazilian Department of the Environment found that Brazilians are receptive to sustainability-related services. Seventeen (17%) of respondents have electronic waste at home, sixty-six percent (66%) are willing to sort waste for recycling purposes, sixty-three percent (63%) intend to cut water waste, forty-six percent (46%) would reduce their power consumption to help the planet, and fifty-nine percent (59%) deem that changes to consumer, commuting, and eating habits are necessary to avoid environmental issues.
Practicality for Brokers
In order to make it easier for brokers to close deals involving its products, in 2011, Itaú Seguros de Auto e Residência launched an online tool that allows brokers to process applications quicker and, for instance, immediately know when applicants will receive quotations. Brokers receive quotations by e-mail, among other conveniences.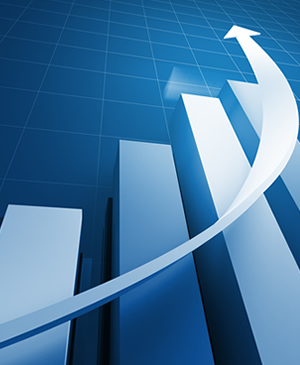 PORTO SEGURO INVESTIMENTOS
Porto Seguro Investimentos, a Porto Seguro company, specializes in asset management and financial consulting. Established in 1996, it is a prominent independent management firm in Brazil, with a volume that exceeds BRL 8.5 billion in assets under management and leading operations with institutional, private-equity, and retail investor.
Our portfolio was developed to meet the most varied personal or individual needs.
Our brokers and us stand out in the marketplace because of the scope and the benefits of our products.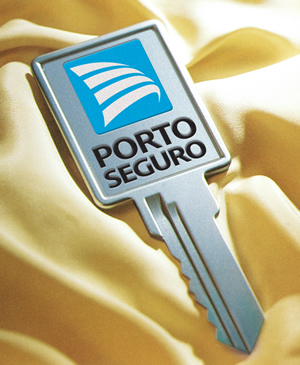 Porto Seguro Aluguel
Porto Seguro Aluguel is a widely acclaimed product that has been in the market for 20 years and it replaces other rent guarantees with additional benefits. Our rent guarantee insurance complies with Article 37 of the Brazilian Tenant Act, which entitles the landlord to recover any loss of rent stemming from a tenant's default. Therefore, the said piece of legislation entitles landlords to collect back rent and any fees and penalties outstanding. This insurance policy also covers policyholders for early termination fees, damage to property, as well as interior and exterior painting.