Our people
Human Resources in focus
The goal of the Human Resources area is to attract, train and retain talented individuals, as well as disseminate the organizational culture through our management model. We have as purpose to satisfy internal clients and increase the productivity of our employees. To this end, the area acts based on a strategic position which adds value and supports the initiatives and needs of each business.
At BRMALLS, people grow at the speed of their effort, dedication and talent. We have a system of clear goals and our professionals are evaluated and rewarded based on their contribution to the Company. We work with responsibility and autonomy in order to meet our goals and act like business owners in everything we do. We have an excellent team with a sense of urgency, optimism, discipline, persistence, enthusiasm, daring and non-conformism, and who values teamwork. We cherish people willing to work, who put passion in their activities and seek the highest standards of excellence.
Our working environment is open and transparent, a place where communication is constant and actions are simple and agile, always seeking to do now what could be left for later. We value the main achievements of our employees through a management culture on-demand, where results are always available and accessible to the entire Company.
Investing in people
As a strategic training pillar, BRMALLS offers a Trail of Development aimed at developing leaders and business areas.
The Trails of Leadership Development are aimed at developing our leaders in the processes related to the management and development of their staff, formation of successors, results management processes, and the promotion of the BRMALLS culture as well as the dissemination of knowledge and best practices.
The Trails of Technique Development, in turn, are elaborate training programs for each of the business areas, aimed at developing our employees in specific knowledge, promoting their professional development as well as encouraging higher productivity and better results.
In addition, in 2016 BRMALLS held the 10th edition of the Trainee Program. Always embracing the philosophy of believing in young talents, the program was born together with BRMALLS, which also completed ten years in 2016, having already formed more than 110 professionals. These young people have in their DNA characteristics which are embedded in the Company's pillars. We adopt a 12-month on-the-job development model, where trainees go through training focusing on self-knowledge, tools aimed at continuous process improvement, through training in the Six Sigma methodology – Greenbelt and the shopping mall business.
Development of people in numbers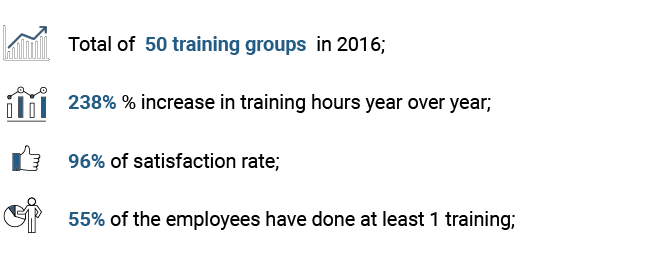 Internal audience
BRMALLS' human capital consists of our employees and their competences, experiences and motivation to innovate and develop processes ethically, using management and leadership skills.
BRMALLS closed 2016 with a headcount of 2,287 employees, distributed as follows through its business units:
| | |
| --- | --- |
| Business Unit | N° Employees |
| Backoffice | 153 |
| Holding | 145 |
| Regional MG/N/NE | 661 |
| Regional RJ/ES/SUL | 707 |
| Regional SP/CO | 621 |
| Total | 2287 |

In BRMALLS men accounts for 52% of the employees, while women account for the remaining 48%. The table below contain a breakdown by business unit:
| | | |
| --- | --- | --- |
| Business Unit | Female | Male |
| Backoffice | 56% | 44% |
| Holding | 57% | 43% |
| Regional MG/N/NE | 43% | 57% |
| Regional RJ/ES/SUL | 48% | 52% |
| Regional SP/CO | 48% | 52% |
Besides, the employee's profile breakdown is as shown below:
By Hierarchy level
| | |
| --- | --- |
| Position | Amount |
| Executive Directors | 4 |
| Assistant Executive Director | 10 |
| Superintendent | 31 |
| Young Apprentice | 32 |
| Specialist | 49 |
| Sales Executive | 92 |
| Attendent | 109 |
| Manager | 113 |
| Assistant | 127 |
| Intern | 177 |
| Coordinator | 183 |
| Supervisor | 240 |
| Assistant | 281 |
| Analyst | 309 |
| Other Manag./Operational Posts. | 523 |
By gender
| | | |
| --- | --- | --- |
| Position | Female (%) | Male (%) |
| Executive Director | 25% | 75% |
| Assistant Executive Director | 20% | 80% |
| Superintendent | 32% | 68% |
| Young Apprentice | 59% | 41% |
| Specialist | 57% | 43% |
| Sales Executive | 67% | 33% |
| Attendent | 86% | 14% |
| Manager | 35% | 65% |
| Assistant | 65% | 35% |
| Intern | 49% | 51% |
| Coordinator | 42% | 58% |
| Supervisor | 24% | 76% |
| Assistant | 61% | 39% |
| Analyst | 67% | 33% |
| Other Manag. / Operational Posts | 29% | 71% |
By age range
| | |
| --- | --- |
| Age | Amount |
| Up to 20 years | 79 |
| From 20 to 30 years | 990 |
| From 30 to 40 years | 786 |
| From 40 to 50 years | 296 |
| From 50 to 60 years | 104 |
| Over 60 years | 32 |
Management model
BRMALLS' management model aims the achievement of results, through the monitoring of goals and performance, in a constant search for excellence. With that in mind, our employees are evaluated in two spheres: competencies and goals. In addition, we encourage the culture of meritocracy as a people management tool. For us, it is important to lead recognizing and differentiating employees based on their relative performance.
Evaluation by Competencies
The behavioral competence evaluation model's main tool is the 360-degree Evaluation System which allows you to evaluate the performance of employees in their own position as well as their potential for future career opportunities.
Evaluation by Goals
The goal evaluation model uses performance indicators to allow the entire Company to monthly track the evolution of financial results, ongoing projects and the challenges to be overcome during the year to support the Company in achieving its goals.
Excellence Programs
BRMALLS' Excellence Programs were created in order to serve as a guide to achieving excellence in various day-to-day processes and procedures of our Company.
Through healthy competition, we aim to disseminate the best practices and recognize the best. This means that we do not only want to achieve our results and goals, but also make sure that all processes are running as efficiently, consistently and safely as possible.
BRMALLS currently has three Excellence Programs:
Excellence Program in Malls (PES):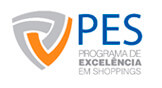 PES is the excellence program focused on shopping malls. It is divided into nine marathons whose purpose is to encompass all key processes of management.
Excellence Program in Development (PED):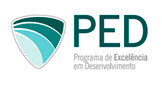 PED is the excellence program focused on developing malls. The competition in this case is between teams representing greenfield and expansion projects. PED serves as a guide for the processes of the Commercial/Development team.
Back Office Excellence Program (PEB):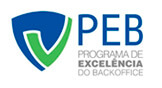 PEB is the Excellence Program focused on Back Office. PEB is aimed at quality and excellence in the provision of services through the standardization and continuous improvement of our shared services internal processes.
Engaging our employees
| | | |
| --- | --- | --- |
| Initiative | Frequency | Description |
| Engagement Program | Continuous | Aims to listen to and engage employees, based on inputs submitted by the employees themselves, encompassing several relevant topics such as organizational support, meritocracy, leadership, and career, among others. |
| More than Values Program | Annual | Program which recognizes individual employees who excelled in the Company's values in their business units, based on the perception of clients, peers and interfaces. |
| Values in Action Program | Annual | Program which recognizes the most Company-adhering projects and initiatives, where employees can register and vote on the winner, giving visibility to internal best practices. |
| BRMALLS Inspires | Annual | Initiative which seeks to provide a positive moment of exchange and proximity to the CEO for employees with the best performance evaluation results. |
| 5-year Recognition | Annual | Program which recognizes employees who have completed 5 years working for the Company. |
| 10-year Recognition | Annual | Program which recognizes employees who have completed 10 years working for the Company. |
| Birthdays of the month | Continuous | Celebration of the birthdays of the month. |
| Commercial GP | Annual | Incentive program specifically for the sales team, which recognizes the performance of the employees with the highest number of contracts signed in the Store/Mall, Media and Greenfields & Expansions categories. |
Statement about what "Being BRMALLS" is, by the Chief People Management Officer, Bianca Bastos:
Being BRMALLS is choosing to live a big dream. It is doing my best for the Company, being proud of the history that we have built in just a few years and having the certainty that this is just the beginning. It is a sense of urgency, optimism, discipline, persistence, energy, passion, and non-conformism and valuing teamwork. It is being part of a group of people who are highly capable, motivated and obstinate by great achievements, always seeking to improve and grow consistently, so that BRMALLS grows and fulfills its dream.
Our Brand
With only ten years of existence, BRMALLS already has a history of great success. In just a few years it became the largest and most efficient mall company in Latin America while it has also achieved a lot in such a short time; BRMALLS is a young company with an even more challenging and greater dream: to be the world's largest and best shopping mall company. Due to it dreaming big, employees can work with autonomy in challenging projects and attraction and retention attributes are brought to common ground: fair reward and recognition based on meritocracy and future career opportunities. In addition, the greatest motivation is looking back, seeing all that we have already achieved and knowing that this is just the beginning of a great history built by our people.
In 2014, with a focus on leveraging the BRMALLS brand amongst its internal audience, the Company created its main internal marketing campaign, reaching 100% of the employees, aimed at strengthening the sense of belonging and generating greater awareness about its values. As an initiative to give continuity to the campaign, the hash tag #eusoubrmalls (#iambrmalls) was created, making our employees the main ambassadors of the brand when they post publications which demonstrate the pride of being BRMALLS.
In order to raise market awareness of the BRMALLS brand, we act in partnership with universities and institutions that we consider a benchmark, in addition to disclosing relevant content on our social media vehicles.
Awards of the Brand in 2016
LinkedIn: 17th place in the ranking of the "25 companies where Brazilians dream of working and building a career";
Exame.com: 4th place in the ranking of "Brazil's most coveted Trainee Program in 2016";
Love Mondays: 46th place in the ranking of the "50 most beloved companies by its employees in Brazil".